CJOB Giving Hope Radiothon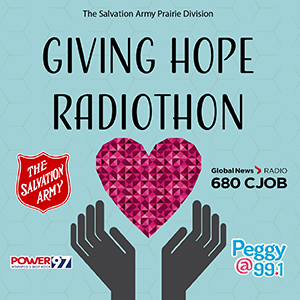 The Giving Hope Radiothon on November 25th is a partnership between Corus Winnipeg and The Salvation Army Prairie Division.
The radiothon will raise awareness and highlight the works of The Salvation Army in the community.
Through sharing stories and collecting donations the radiothon will help The Salvation Army continue giving hope today.
View More