Salvation Army BC Flood Response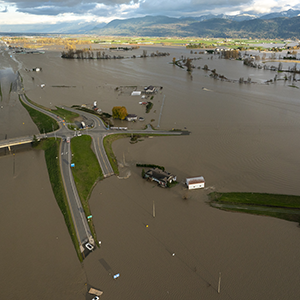 The Government of British Columbia has declared a state of emergency as the Lower Mainland is experiencing the worst flooding it has seen in a century. Floods and landslides have cut off major transportation routes and entire communities are under water. People have lost their homes, businesses have been destroyed, and essential supplies are limited due to the disruption of transportation. People need our help.
At The Salvation Army, we are currently on the ground in six of the hardest-hit communities feeding and hydrating first responders and evacuees, while also providing shelter, blankets, jackets and much-needed spiritual care. And we need your help. Please donate today and your donation will go directly towards helping these communities today and into the aftermath of these floods.
View More